High level overview
One of Knox Electricals' current projects for NIE Networks is the installation of a 110KV bay within the existing Tandragee Main 275/110KV Substation, works also consist of installation of a new 110KV AIS Substation at Mullavilly to facilitate the large scale connection of a 50MVA battery storage system for G2 Energy Ltd.
Preparation of the 110KV AIS bay for installation works.
Pre-outage installation works of the Hapam Busbar Selector Isolator – to reduce outage timeframes and reduce working at height.
Installation of Line Isolator with integral Maintenance Earth Switch & Line Earth Switch.
Preparation works associated with installation of a Live Tank ABB LTB 72.5-170D1/B Circuit -Breaker.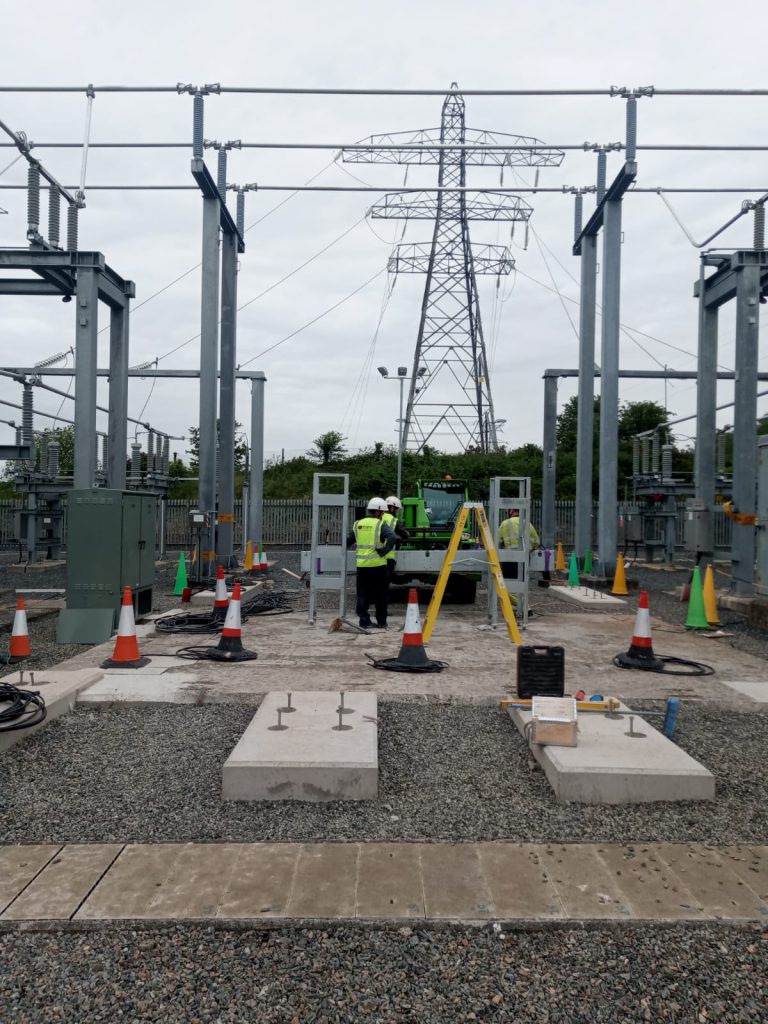 High level Busbar Selector Isolator with integral Maintenance Earth Switch support steelwork being craned into position under outage conditions.
Installation of PFIFFNER 110KV Current Transformers.
Installation complete of high-level support steelwork with Busbar Selector Isolator including integral Maintenance Earth Switch.