Pictured above: Overall image of New Bay
Location
Tees Valley, Middlesbrough
Project History
Construction of a new 33kv – 132Kv bay to provide connection to the energy plant.
Project scope of works
Knox Electrical was successful in the tender process to provide labour for this project from Omexom Power and Grid.
The electrical Balance of Plant included Installation of all steelwork support framework, Installation of 3no. 33Kv cable sealing ends, 2no. Disconnectors and Earth switches, 3no. Current-Voltage transformers and 1no. 33kv Circuit breaker.
In addition to above Knox Electrical installed the following:
• Control and Protection panels
• Multicore cabling
• DC Battery Chargers
• Scada Marshalling kiosk
• Earth mat installation to the Substation
The project was successfully energised in 2015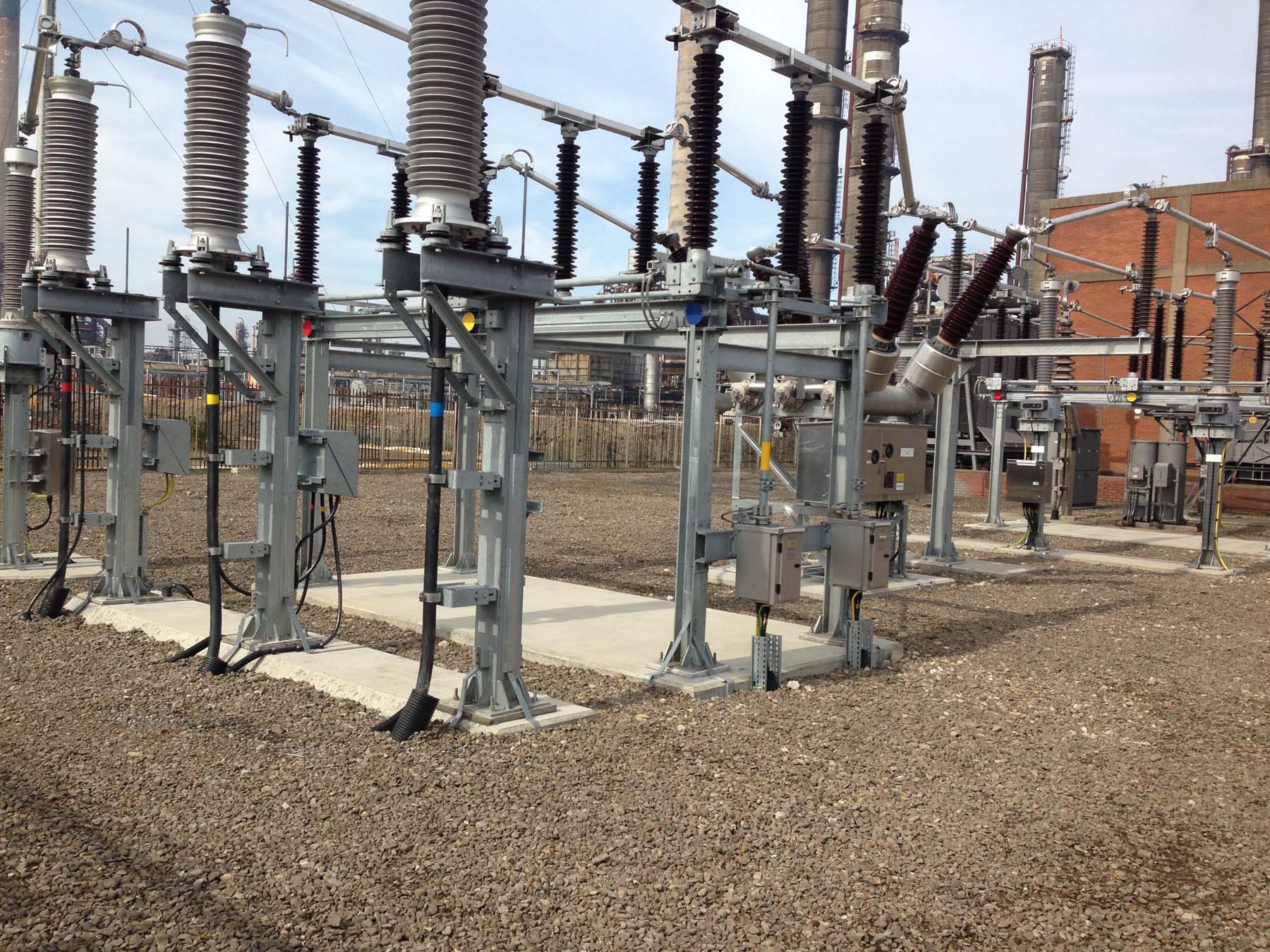 Cable Sealing Ends and Disconnector/Earth switch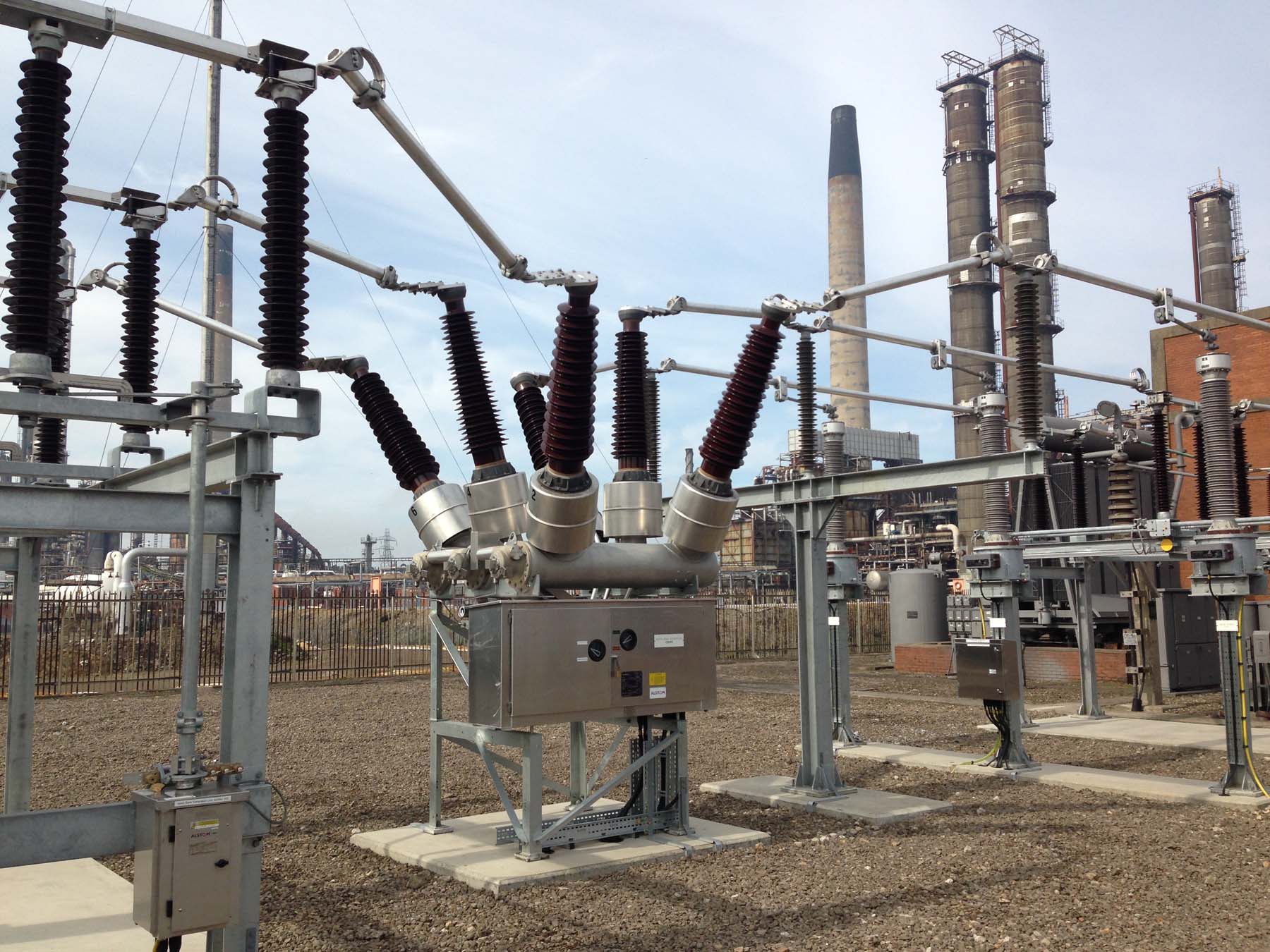 Overhead busbar and Circuit Breaker
Knox Electrical
10A Buckna Road
Broughshane
BT42 4NJ